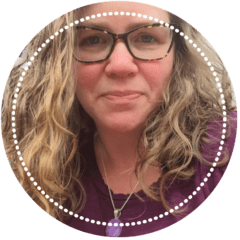 Hi, I'm Bethany, and I've been a Dayton area doula, serving the whole Miami Valley region in Ohio for over 17 years while having and raising my own 5 children. 
I love to bring calm, supportive, experienced care to each birth I attend. 
As a doula, I've attended all types of births, including c-sections, VBACs, vaginal, inductions, hospital, birthing center, home birth, and more! 
Doula Services You'll Receive
Individualized attention and support to each birthing mother
No charge consultation to meet and connect
1 to 3 visits before the birth for discussion, connection, and education
Calm, empathetic, and helpful continuous support throughout your labor until the baby is born and you are both settled in with each other
Gentle encouragement or firm encouragement as necessary in order to help you feel safe, supported, and strong
Resource sharing and information provision so that you can have all the facts you need to make the decisions best for you and your family
Positive, judgment-free guidance throughout the entire pregnancy and birthing process
Happy to serve families across Ohio's Miami Valley, including in Dayton, Beavercreek, Centerville, Kettering, Middletown, Yellow Springs, Springboro,Troy, Oakwood, Xenia, Cedarville, or wherever you may be
Availability For Your Dayton, Ohio Area Birth
In order to provide the very best support that I can, I only take up to 2 clients per month. Any more than that and I am doing my doula clients and my family a disservice. 
If you'd like to know if I'm available for your due date, just check my availability calendar at DoulaMatch which I keep pretty up-to-date. If it looks like I'm not available and you'd still like to chat, let me know and we'll see if we can work something out.
The absolute best way to get started is to book a video call. We will have a quick chat and I can answer all your questions. You'll walk away feeling like you know me a little bit better and whether I might be a good fit on your birth support team. I'd love to talk so book that call down below. 
More About My Birthing Philosophy