Spending too much at the health food store? Try this instead! There's a new way to shop online. Learn how to save money on natural health products, like supplements, teas, herbs, homeopathic remedies, shampoos, lotions, and even healthy foods and snacks. Here's how to bring it all home for less.
The Local Health Food Store Dilemma
I've been doing this natural living thing to some degree for almost 25 years.
Can I just say I've saved a lot of money on razors by not shaving my legs for a quarter of a century? Think of all the plastic I haven't used. I'm practically an eco-warrior just for that!
So one way to save money is to NOT buy things like junky disposable razors for shaving hair that the good Lord gave you.
But, when you join the healthy living weirdo club, you start to buy really strange things. Like dime bags of hops to lower your blood pressure during labor and birth. Or just bottles and bottles of supplements to support your body and allow it to heal naturally instead of relying on pharmaceuticals or OTC products that just mask symptoms.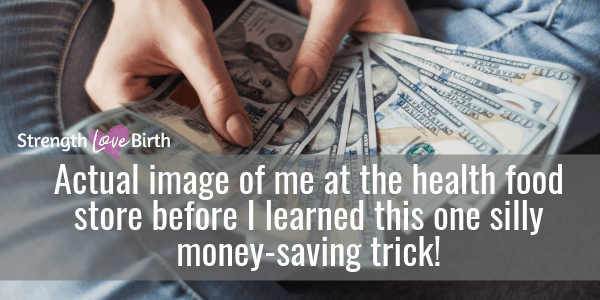 What you don't realize when you join this club is just how many odd tropical flower roots you will be buying over the course of your lifetime.
And because you're super in tune, you do realize that Walmart or the grocery store is not going to have what you need. Or if they do have something, it seems like a suspect brand you can't trust.
You might also like: Mostly Healthy Things to Eat When You're Nauseous with Morning Sickness
So you turn to the health food store (HFS), that quaint little haven of natural goodness in the middle of suburbia. The only place you can buy Cat's Claw and Nux Vomica and echinacea tincture and goat's milk soap under the same roof.
It's a delightful, lavender-and-leaf smelling paradise of natural goodness.
And every time, you leave it costs you $150. And your bag of stuff is actually pretty small.
I don't know about you, but I also have to drive about 50 minutes round trip to hit up the closest HFS.
So now we're talking a minimum 90 minutes of my day and $150 of my money.
Ouch!
How to Save Money on Natural Health Products
But don't worry, mama, I gotchu!
There's a new way to shop for most of your online stuff, and no, it doesn't require a membership fee or exorbitant shipping.
Let me introduce you to my favorite place to for all my natural hippie goods: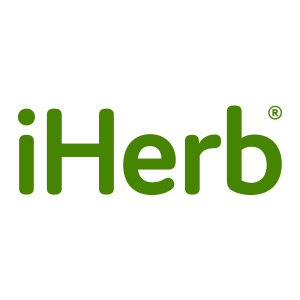 What's So Great About iHerb?
Here's all the things I truly love about iHerb and why I use it on a regular basis for a lot of my natural product shopping:
Free shipping after $20
It's true! Once you have twenty bucks worth of stuff in your cart, everything ships free. This is such a sweet deal. No need to have an expensive membership or a fancy coupon code. It's just free. And you save up to an hour of drive time to your local HFS.
Super fast shipping
My boxes from iHerb come between 2 and 5  days after I've placed an order, usually within 2-3. Their shipping is just lightning fast, especially for free shipping. I usually get a shipping notification within an hour of placing an order. They've got that baby packed up and out the door. It's awesome!
Super great low prices on natural products
Besides the free shipping, their prices are amazing! Everything is always discounted, and they have specials where things are discounted even more on a weekly basis. I like to check back every week and see what's on sale that I buy regularly so I can stock up. For example, I love buying the bulk organic spices from Frontier. When those go on sale, I'll get my 1 pound bags of taco seasoning, chili powder, and organic chopped onion. Love it!  And I love knowing I can get my favorite supplements at a really great price no matter when I need to order.
Rewards program with a continuous discount
Their rewards program changes every once in a while. It used to be 10% back on your next order, then it was 5%. Now it seems like it varies between 5 and 10%. Whatever it is, I'm just happy that aside from their already great prices, I then get a percentage back on my next order. Win Win Win. For reals. It's like a little gift the next time you place an order, and believe me, you will place another order!
Ready to save money by shopping at iHerb?
Just go straight to iHerb and load up your favorites into your cart 
OR
here's a baby-friendly shopping cart for you to try. For only around $20, you'll get all natural baby wipes, a natural tear-free baby shampoo & body wash, and a jar of my favorite baby bottom balm to keep your little one's bottom rash-free. Plus you get a new customer discount and free shipping. Boom!
---
PIN FOR LATER!