Increase Your Energy With a Quick, Fun Workout at Home
If you're in the mood to get a quick work out in, but want to do something different and fun, you'll love these workouts you can do at home. These workout routines are super fast but super fun and energizing at the same time!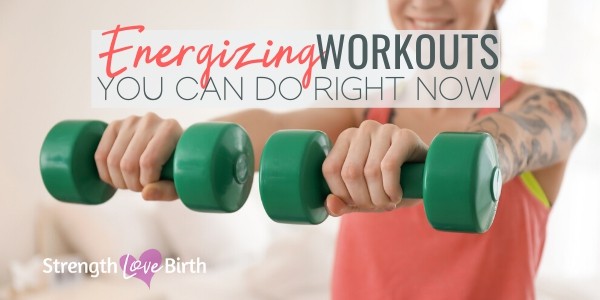 I don't know about you, but sometimes I need my exercise time to be more fun than routine. I love to walk with my babies in a comfy stretchy wrap carrier like these or my older ones in a fast-rolling, easy to push jogging stroller (even if you don't jog! Trust me!), but sometimes walking just doesn't work. The weather might not be co-operating, or a baby might be in the middle of a nap. Plus, the neighborhood just gets a little boring after a while.
As a stay at home mom for the last 17 years, I've learned how to change up different ways to stay active with kids at home.
Trust me, I've had my share of kids crawling all over while I try to do yoga or any kind of floor routine!
My Favorite Fast Fun Workout-Dancing with the Fitness Marshall
My new favorite way to get in a quick workout is to just pull up a fun and fast FREE dance video and go to town. Best part: The kids want to dance to and not climb all over my head!
The Fitness Marshall is a YouTube channel started by Caleb Marshall. He and his co-dancers are so energetic and fun. You can't help trying the moves and by the end of a song or two, I guarantee you'll be smiling and sweating a little.
The Toughest Workout You'll Never Sweat To
Fit2B is an exercise studio meant for women to work out at home. They have classes and memberships that make it easy to work out at home.
One of the reasons I love them is their focus on tummy-safe fitness, that is exercises that help you connect with and protect your core. So important for women in their childbearing years!
This workout, the Totally Transverse, will NOT make you sweat, but if you do it a few times, you will feel muscles in your core that you haven't felt for a long time.
Christine J. says: "I've been working out with your Totally Transverse exercises for 2 weeks now and I have to say WOW!! At first I couldn't really feel my muscle working, but as of today I can control and feel it from my pubic bone all the way up to my ribs and it actually started moving around from my spine as well. I've also shaved 2 whole inches off my belly as well. Thank you! I cannot wait to start moving into other workouts while keeping these as a daily staple."
Check out the 10 Minute Totally Transverse workout here.
More Energy With Just a 5 Minute Morning Workout
This one is a little more challenging with the major muscle groups. It's a yoga-inspired stretchy way to get your blood pumping and your muscles moving in the morning.
I think this one is great around the time you're about to hit a mid-afternoon slump, as well. Maybe put the kids down for their nap and try this instead of zoning out on Insta all afternoon. Might be a good change, know what I mean?
Quick Fun Blasts of Exercise are Perfect for Beginners or Just Busy Moms
Whether you are feeling a little antsy and want to move or really lethargic and need to get some oomph going, any one of these workouts will help you out.
There is no wrong one. Pick the one that appeals to you the most.
I know they are short, but sometimes a quick workout is just what we need when we're run down from little sleep or other stresses. Do enough so that your exercise makes you feel good. If you feel depleted when you're done, you've done too much. Give yourself some grace and allow 5 minute blasts to get your blood pumping.
Have fun, mama!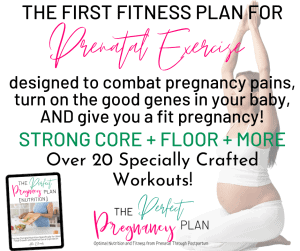 Psssst….
Hey! Are you pregnant and looking for more than just a quick workout? Want something way more comprehensive for you and your baby? I know just the thing for you. My friend Allie at the Perfect Pregnancy Plan has put together an amazing prenatal workout course that is super extensive and so helpful in understanding both why and how to exercise when you're pregnant so that your baby actually is healthier throughout the rest of their life! Sounds crazy, right? Learn more about this and how you can benefit both you and baby right here.
Jump Into One of These Quick Workouts & Increase Your Energy Now!