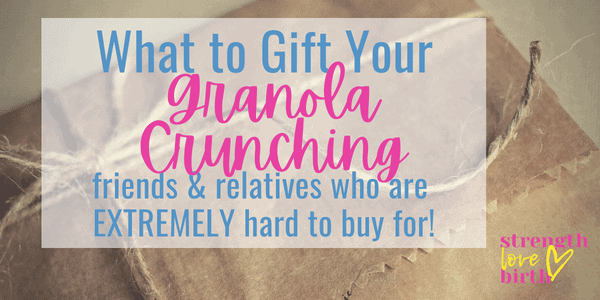 Looking for eco-friendly gifts for all the earthy types on your holiday gift giving list this year? Look no further. Here you will find a wide assortment of sustainable gifts for every natural leaning hippie, crunchy mama, holistic health guru, green environmentalist, and, yes, even minimalist hipsters that live in their Prius and cold brew tea in giant mason jars.
Eco-Friendly Gifts to Bestow On Hippies & Hipsters
I bet you've got some real crunchy types on your Christmas list this year. I mean, you know your way around a kombucha SCOBY, but not everyone on your list wants to get one of those under the tree this year.
It can be tough to find gifts that work for the woke folks you love. A canister of sugary Jelly Bellys or a carcinogen-laden jar candle just isn't going to cut it.
You've got to dig deep and really speak their holistic love language with well thought out eco-friendly gifts that are also either sustainable, organic, minimalistic, homeopathic, or some other natural adjective we are not thinking of right now.
Lucky for you, I've got your back. I'm one of those tree hugger types myself, and I've got some family members that have their own funky, back to nature quirks. And I must say, I've hit a home run with some gifts for these hard to buy for characters (as you'll see below if you look for the bearded guy in love with his plant I sent).
What Type of Natural Gift To Buy
Let's determine who it is you're buying for. A minimalist guy, for example, is going to need something far different than a crunchy lady who has 17 different fermentations going at any one time.
Then again, a hippie dad (or hipster dad!) and a minimalist mom are also going to differ significantly.
There are, however, a lot of gifts appropriate for any of these people. I tried to hit the highlights and chose gifts that will work for most of these populations of nature-lovers at any one time.
You will have to read through and decide which gift is best for your particular friend or relative.
Some gift giving advice: If all else fails, go with a living thing like a lovely plant or a consumable item like 20 count gluten & dairy free snack pack that will keep them in organic snacks for weeks or months, either of which you can easily order on Amazon.
Eco-Friendly Gifts for Men & Women (Crunchy Mamas, Holistic Guys, Minimalists, Etc.)
Do you see those lovely little microgreens? Eco-friendly types go gaga for this kind of thing. They can feel like an organic farmer right in their own house. This is a guaranteed hit with the hippie crowd because it is so dang healthy and reduces reliance on industrial farming. I might even buy one of these Hamama microgreen growing kits myself (and I'm definitely getting one for my retired back to the earth type dad!). So do yourself a favor and order 2- one for your weird friend and one for you! You can get them directly from Hamama right here.
Have you heard of Accompany? They are a really neat company that features the handmade work of artisans from indigenous communities around the world. Everything they sell is fair trade, so you can be sure that your gift dollars are actually supporting families and keeping them out of oppressive, low-paying factory jobs.Make sure to check out their Uniquely Ethical Gifts section.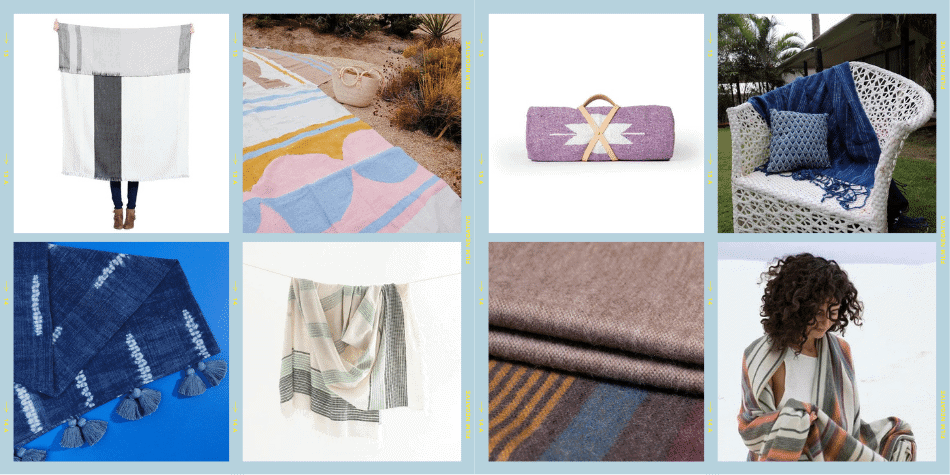 One of the things they sell that I love are these handwoven blankets like you see above. And they happen to make great gifts! There are so many to choose from, either alpaca or cottton, colorful or monochrome. What you can be assured is that your gift of an artisan-woven blanket will be unique, loved, and treasured for years to come. 
Every natural-leaning person can use one of these Himalayan pink salt lamps which purport to cleanse the air. Regardless of its air cleansing properties, this lamp looks amazing and does give a lovely natural glow of light in a room. Because it's a gorgeous hunk of salt with a light bulb inside, it contains a natural beauty that is pretty unmatched in other lamp decor.
I have one of these salt lamps and love it. They weigh about 20 lbs, too, so they are an impressive gift.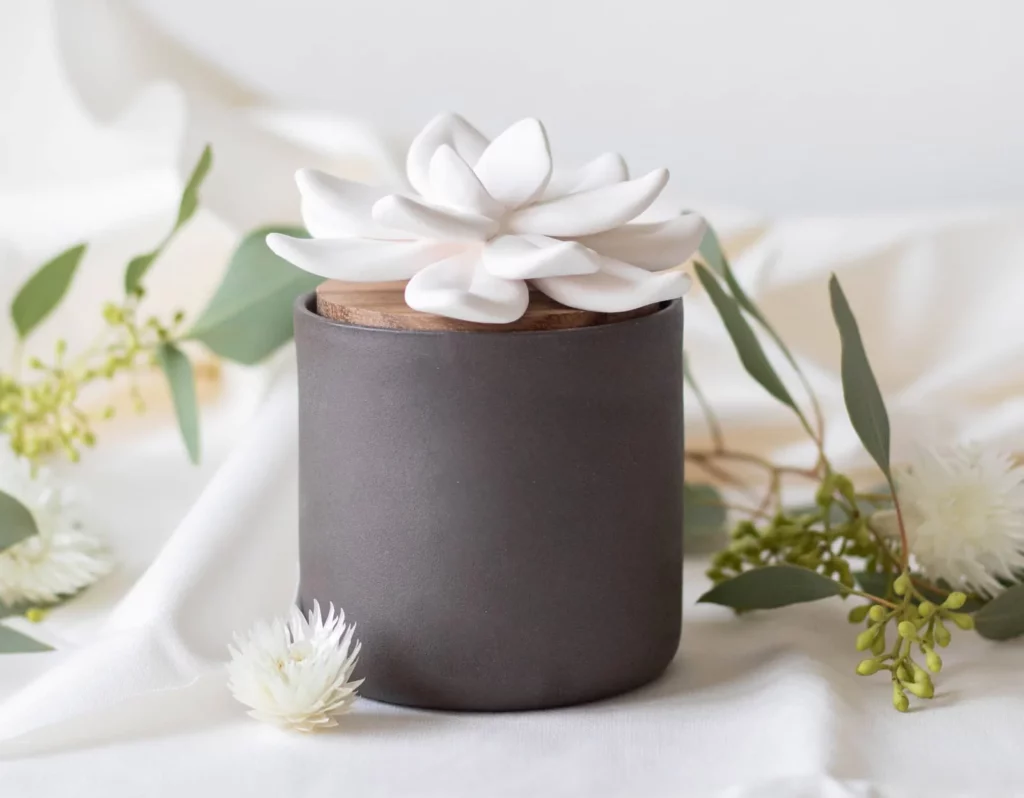 In keeping with the nontoxic home interior theme, I'd like to suggest this adorable, low-tech essential oil diffuser: the Bloom Diffuser. Made by my favorite brand of essential oils, Edens Garden, created this ceramic diffuser that needs no electricity to diffuse the oils. It simply sits there, looks amazing, and effortlessly sends a gentle scent into any room that it inhabits. Soooo nice! Unless your giftee is extremely sensitive to smell, I don't think you can go wrong with this Bloom diffuser and maybe a few hand-picked essential oils to complete the set (their seasonal blends are perfection!).
Head to Eden's Garden through the link above and click on their diffuser section. If the ceramic Bloom doesn't suit the friend you're buying for, perhaps one of the other diffusers or lovely diffuser jewelry will work.
Eden's Garden is, in my opinion, the best essential oil company around and their products are fairly price, 100% pure, and available to order quickly anytime you need them. They were even voted the best non-MLM essential oil company out there!
Another salt and light edition to the gift list, these Edison bulbs filled with Himalayan salt
take the overdone hipster lighting to another level. This is perfect for the hybrid hipster/minimalist/hippie. New to the market and sure to delight those who are hip to the new trends while still grounded and earthy. Grab a handful for your favorite hip hipster.
And now with the ultimate eco-friendly & sustainable gift…a living plant. I bought this super cute air plant in a cholla wood holder off Etsy for my extremely hard to buy for brother, and I can personally attest that it is the perfect gift for a minimalist who wants for nothing (except perhaps for an extra dose of nature in life). Look how he is gazing into the future thinking how he doesn't know how he got this far without this little guy in his life: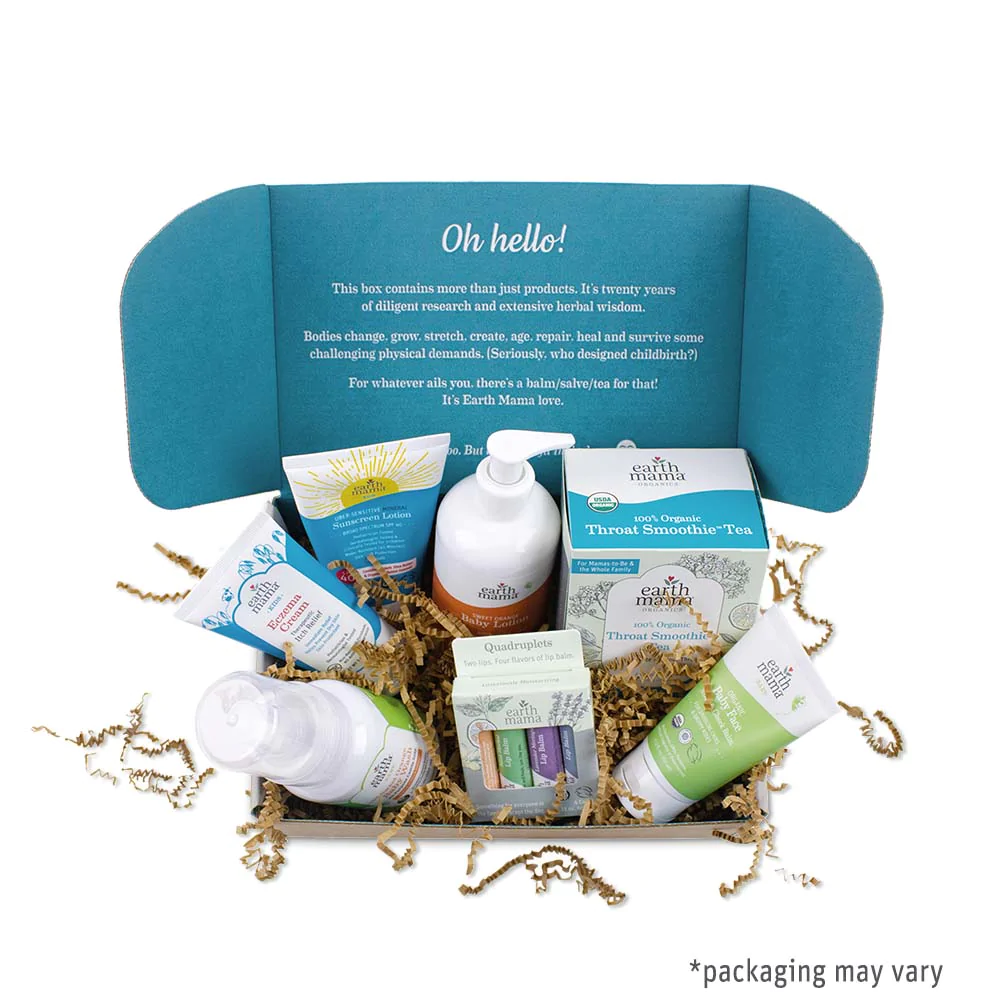 If your gift recipient is perhaps caring for a family, they might love this Everyday Family Favorite box by Earth Mama. I have been buying Earth Mama products for year, and they have perfected a lot of the crunchy, daily items natural families need to stay healthy with fewer toxic chemicals. This box has a variety of things like lip balm, body wash, sunscreen, and tea that anyone can use to live a better life.
If this box doesn't seem quite right, any combination of teas or balms from Earth Mama that you can put together will surely be appreciated by your loved one.
Eco-Friendly Gifts for Kids (Children of All of the Above Folks)
When my kids were all little, one of the things we did for Christmas gifts for the whole family was to buy one outdoor item for everyone to share.
So one year I bought a fun outdoor swing for the kids, and one year I bought a teeter totter for the backyard. Making this a holiday purchase made it seem more do-able for a cheapskate like me who doesn't always like to spend money. I never regretted getting the kids super durable toys that increased their outdoor time, though.
Highly recommend Hearthsong outdoor toys for kids, grandkids, nieces, and nephews of all ages! Hearthsong has a great selection of swings and playhouses and really creative outdoor toys. Check out Hearthsong's outdoor toys right here and bless the little ones in your life with a vibrant backyard playtime.
Ok, so here's a really great option for kids from about 3-12. Green Kid Crafts sends out affordable monthly boxes with themed STEAM-related crafts inside. These are so fun and will appeal to a whole range of kids from those just into the crafty, making side of things, to those who dig the fact-based, science side. I love that these are great for kids you may not know that well, a niece or nephew you rarely see, perhaps. ALL kids will love these kits, plus you can order a subscription so they get a new box every month OR you can just buy one themed kit, like dinosaurs, rocket science, green energy, or even music science. All guaranteed to be a hit! Give the Gift of Screen-Free Fun and Learning with Green Kid Crafts!
The Ultimate Thoughtful & Unique Gift is the One You Buy With Love
Did you come up with an amazing sustainable, eco-friendly gift for your person?
I truly hope that this comprehensive list I've put together through years of serious pondering and targeted gift buying for my crunchy peeps has given you inspiration and freedom from worrying about what the heck you are buying this year for your brother (or wife, or whoever!).
May this ease the shopping woes for your crunchy mom gifts on Mother's Day, birthday, and Valentine's Day.
May you never fret again about finding amazing eco-friendly gifts for dads on Father's Day or birthdays again.
Have a pregnant mama to buy for? You might find something on THIS list for her. Did she already have her baby? She might appreciate something from THIS list!
Drop a comment below and tell me about your organic, natural gift-giving experiences. I love giving the perfect gift and want to hear your stories!
Did you wow your people? Let me know below!
---
PIN FOR LATER!