Want to speed up your healing after birth? Consider a postpartum sitz bath alternative. Here are some natural tips and ideas for all the benefits of a sitz bath after birth with less time and fuss. You'll learn how to use water, herbs, sprays, and salves to get your lady bits feeling good again!
If you've never had a baby, I'm about to get real with you: Your entire pelvic region, from belly button down to labia might need a little TLC for a while. You might possibly feel, maybe, a little ripped to shreds?
Sorry to be the bearer of bad news, but it's definitely better to know this in advance. So you're welcome. But, hey….maybe you will be one of those lucky ones who comes through a vaginal birth relatively unscathed. If so, feel free to disregard. The rest of you, keep reading.
You'll find help below…for your below! (Get it? Couldn't help myself!)
What the heck is a sitz bath, anyway?
You're probably wondering why you might want a sitz bath to begin with? Or even what the heck is a sitz bath?
Allow me to enlighten you.
If you do a quick Google search, you get this really confusing definition that says a sitz bath is a bath where you soak your hips and buttocks. Okay, can I just say that is a ridiculous definition that seems to be attempting to keep things a little too clean. Whoever wrote that definition probably hates the human body!
RELATED: What To Pack In Your Hospital Bag (with printable PDF!)
Here's a real life answer: A sitz bath is basically just soaking your genitalia.
Why have a sitz bath after you've had a baby?
There are lots of great reasons to have a postpartum sitz bath during your recovery from having a baby:
Promotes healing, especially with added herbs and other healing agents
Encourages circulation, which then promotes healing
Relieves pain and itching, from birth or hemorrhoids
Gives you a well-deserved break and a little time alone
What if I can't do a sitz bath?
A sitz bath is not difficult. You can buy a portable sitz bath that rests on your toilet so that your are literally just sitting in the water and exposing your nether regions to the healing waters.
If you want to up the effectiveness of the sitz bath during your postpartum time, a simple blend of salts and herbs can be added to the water for a lot of extra healing ooomph. A sitz bath salt and herbal blend like this one with tons of soothing botanicals can be really fabulous.
Another great alternative is to sit in a bathtub with just 3 or 4 inches of water as a simple way to do a sitz bath without buying an extra item. For a super tutorial on this method, check out what Carly at Mommy on Purpose wrote about sitz baths in the bathtub.
When it comes down to it, a fairly recent study has shown that a shower or water spray provides some of the benefits of a sitz bath. Plus there is really nothing wrong with a full-on, regular bath, if you're so inclined, but read about these different cautions regarding postpartum bathing and check with your care provider.
Buuuuuut, an herbal spray or salve is one of the best postpartum sitz bath alternatives where you are applying all the healing powers of botanicals like herbs and oils and salts right to the area that is in need of healing.
My favorite super-healing postpartum sitz bath alternatives
There are some lovely products out there for moms who just pushed a baby through their va-jay-jay to bring healing and soothing to the tender tissues below. Here are some of my very favorite options:
All of these products are great for your immediate postpartum healing of vaginal swelling or tearing, stitches, episiotomy healing, and hemorrhoids.
Furthermore, there is nothing that makes these balms and sprays private part specific! They can be just as healing on swelling and ouchies in other parts of your body as well. During a particularly rough and snotty cold, I've definitely spread the perineal balm under my nose to keep my poor face from being wiped bloody by tissues! You can also use it for other skin irritations like sunburn, razor burn, and things like that.
The fastest, cheapest way to get your postpartum sitz bath alternatives to your door
Now, I do link to Amazon to help you since almost all of us are familiar with and use Amazon on the regular (and I get a teeny percentage sent my way of that order if you click through my links!).
However, that is NOT my favorite way to order my postpartum products or any health food store type things. I have a total crush on iHerb, guys! Here's why:
Free shipping with minimum $20 order
Super fast shipping, too (I always get my order in 2 to 3 days!)
Cheaper than the health food store every time
Always get 5-10% back to be applied to my next order
I don't have to haul my kids to the next town over to get what I need
I seriously love it. If you want to save time and money over Amazon OR the health food store, then you need iHerb in your life, too!
I've put together a little cart with my favorite postpartum sitz bath products. The only bummer is that you can't get the MomWasher by Fridababy through iHerb, so I would go ahead and get that through Amazon.
So if you want to push the postpartum healing easy button, check this out!
Just click right here and a shopping cart at iHerb will open up with the Earth Mama Perineal Balm, Earth Mama Perineal Spray, plus a little container of Earth Mama Nipple Butter (which you will also NEED!). 10% off your order and free shipping will already be applied. All you have to do is create your account and put in your payment details just this one time for your first order. You get a whole new way to shop with a super discount, and I'll get a little percentage from them, too.
PIN THIS TO SAVE FOR LATER! CLICK HERE.
I hope this helps you with your postpartum recovery, mama.
Take a sitz bath when you can, and when you can't, reach for one of these postpartum sitz bath alternatives. Your hard working body will thank you with a quicker healing than you had imagined!
And make sure to pass this knowledge on to other mamas. Unfortunately, not everyone knows about crunchy and natural ways to improve our pregnancies and postpartums, so do your part and spread the word!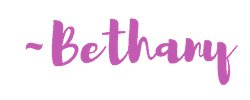 ---