A thoughtful list of gifts for pregnant women that she will love! Whether she is in her first trimester or almost ready to go into labor, these pregnancy gifts are perfect for Christmas, birthday, holiday or just because you want to treat her right during her pregnancy.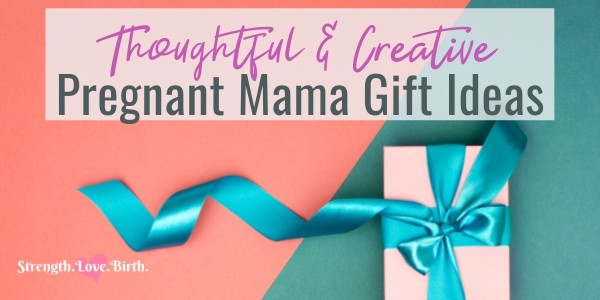 Looking for a lovely Mother's Day gift for a pregnant mama in your life? Or maybe a Just Because I Love You pregnancy gift… Check out these thoughtful and unique pregnancy gifts that she is sure to love. ❤️️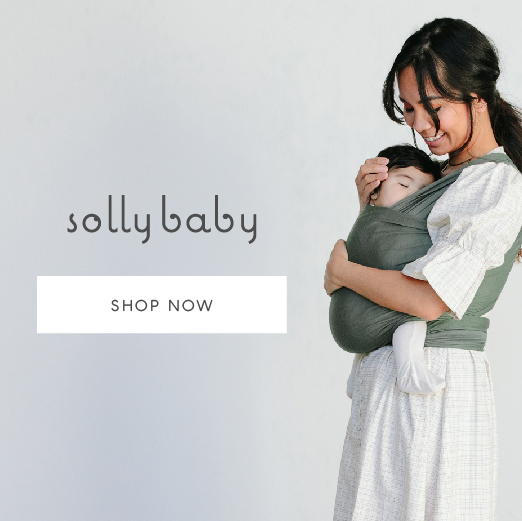 Okay, so this bundle from Solly Baby does have some adorable baby gifts inside but it is still perfect for pregnant or brand new moms.
She'll absolutely adore you for buying the Bringing Home Baby Bundle which includes:
the signature super soft Solly baby wrap
a buttery soft sleeper
a swaddle blanket for baby
If you have a pregnant mom to buy for. The Solly wrap is one of the best of its kind and is so helpful for new moms in calming baby, bonding, reducing crying (both mama and baby!), and just plain getting things done.
This is a beautiful set that she'll love. You can buy the Bringing Home Baby bundle right here.
Gift Certificate for a Massage
As I began researching the best gifts for pregnant women, I was overcome by how lame some of the suggestions are. Pregnancy thong underwear? Who in their right mind is giving that to their pregnant friend? And there are a lot of ugly/funny pregnancy t-shirts out there (unlike this list of super cute ones I made!).
But if you want to hit a home run with a gift for your pregnant person, you cannot go wrong with a gift certificate for a massage. Best to go with a local independent massage therapist who specializes in prenatal massage. I think the best way to find a place is to google her city and state + prenatal massage. You'll get a list of local to her places that do prenatal massage. PLUS that search result has starred reviews, too, that can help you to know which places are highly rated and well loved by their customers.
Kindred Bravely is a brand of maternity and nursing wear that is super cozy and comfy. They make premium items like cute maternity clothes and the most comfy postpartum bras, undies, and loungewear.
I know from personal experience that while preparing for a baby, it can be hard for the mama to spend money on things for herself. By giving her a generous gift card for premium products to make her feel good, you'll be showing her how much she is really loved and deserving of being well cared for as she brings a baby into the world.
Click here to get a Kindred Bravely gift card; It's just the thing to show her how much she is loved and appreciated.
Next up is this gorgeously curated pregnancy gift box made of all natural, non-toxic products from the inimitable Earth Mama company.
This box has things that she will need now and things she will need later, so it sets her up to enjoy her pregnancy from beginning to end and even beyond.
The box contains a box of stress-relieving tea, belly oil and belly butter, 4 lip balms, a body wash, 4 deodarant minis, and several safe sunscreen products.
Get this curated pregnancy collection from Earth Mama right here.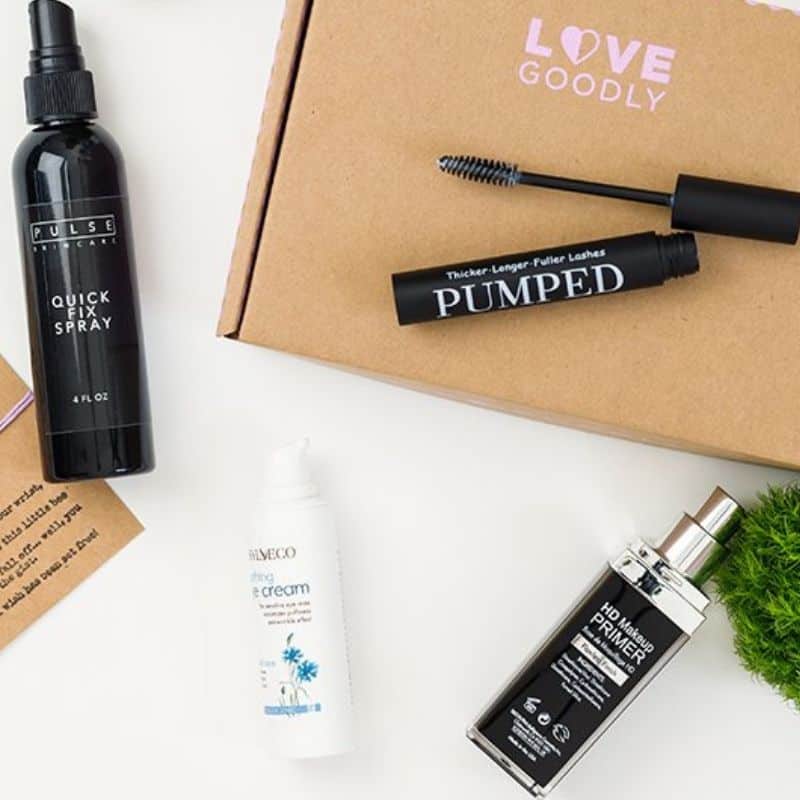 That first trimester (let's be real, the second and third trimester, too) can be, well, trying. A gift of some new makeup or other fun products can provide a welcome distraction from the less than delightful parts of pregnancy! Consider sending a fun and ever-so-distracting Love Goodly organic beauty box to your favorite pregnant person.
Love Goodly is a company that ships high-quality, full-size, eco-friendly, organic beauty products out in a curated box while also donating a portion of the proceeds of each box to a chosen charity. As a gift, you can send one box or choose a subscription option as well.
Every woman needs a cute dress she can pop into. It makes dressing easy when everything else seems hard. And a dress that has room for a baby belly then later hides that postpartum pooch and has nursing access–well, it's a dream come true. I love tank dresses year round and just add leggings and a cardigan in the colder months. This adorable dress that effortlessly slips from maternity into nursingwear is a gift she'll love.
Next up is a book of creative non-alcoholic recipes, Drinking For Two. This book comes super highly rated on Amazon and is billed as the ideal gift for health conscious moms-to-be. It not only has great non-alcoholic drink recipes, it also has helpful nutrition advice from the authors who are nutritionists. As I wrote in my post on beverages for the first trimester, a good drink is a little oasis in a busy day. This book provides not just sugary mocktails, but super-inventive and interesting drinks that don't have alcohol. Even the non-pregnant among us can enjoy these delicious recipes. Perfect for the adventurous foodie pregnant mama.
Still in the beverage vein, this present is more for the pregnant tea aficionados. This pregnancy tea sampler gift box has 9 different teas that cover all of pregnancy plus postpartum AND an infuser for the loose leaf tea. I would have loved this set when I was pregnant. Developed by an herbalist, this is perfect for the crunchy mama who appreciates the health value of specific herbs or just loves a good cup of tea.
If your pregnant person is into health, this book is THE current gold standard book on nutrition during pregnancy. Lily Nichols, the author, has looked at all the research and put together this substantial book that will guide nutritional choices during pregnancy in the best way possible. Healthy babies start with healthy pregnancies. This book will show her what to eat and what to avoid. Highly, highly recommended!
No pregnant woman should ever be without a pillow like this. If you don't believe me, go read the reviews. Half of them are by non-pregnant people who swear by this pillow. Sleeping while pregnant is its own kind of challenging made so much better by a great pregnancy pillow. If you want to wow her with your thoughtfulness and have her think of you fondly every single night, gift this luxurious pregnancy pillow to her. You'll be at the top of her list!
This necklace from Bella & Blush on Etsy is the ultimate in sweetness and modern simplicity. I love the bigger circle intertwined with the smaller circle, symbolizing the interconnectedness of mother and baby, even before birth. This is the kind of gift that will make her cry with joy and give her a smile every time she wears it, now and for years to come.
If the pregnant person in your life is a writer, she will love this open ended and seriously cute keepsake pregnancy journal. It's perfect for jotting down all the different thoughts and feelings that come up throughout pregnancy. The thoughtful reflective pregnant person will embrace this beautiful little journal.
---
Now you're set to get an amazing gift and wow that pregnant lady in your life! Pregnancy can be so difficult to get through. A sweet present to help her navigate the changing tides of pregnancy will so welcomed and appreciated. And aren't you just the sweetest thing for working so hard to find the perfect gift?