Choosing the Best Protein Powder for a Nourished Pregnancy
Growing a new human requires extra protein in every month that you are pregnant. It can be hard to eat enough protein for you and baby. Choosing an especially healthy & nourishing protein powder for pregnancy will give baby the building blocks for a healthy start and you the peace of mind that comes with taking exquisite care of both of you.
Pregnancy means thinking A LOT about what to eat. And planning your next meal in detail so you don't get sick from low blood sugar swings. And eating clean so you and baby are super healthy.
There are a ton of articles out there like this one that give a ton of great lists on what pregnant women should be eating. Problem is, lists like this can just be flat out overwhelming!
If all this talk on eating well while pregnant feels hard or confusing but you're determined to do better, check out my Vibrant Pregnancy Project, a simple printable that shares the most important things to focus on (hint: protein is in there) and how to do better every day at having that healthy pregnancy you imagined. Check it out here if that sounds like just what you need. 💖
The perfect protein powder for pregnancy is a myth
It would be really easy to fall into a deep hole of picking out the perfect protein powder guaranteed to produce the perfect baby.
Bad news: You shouldn't do that.
What you should do is focus on getting a good amount of protein every day and just choosing the protein powder below that really resonates with you and your current needs and tastes. That's it.
You're not going to make or break this baby by your choice of protein powder, so pick one, use it, and save that extra time and brain power for something fun like reading fiction or playing Wordle.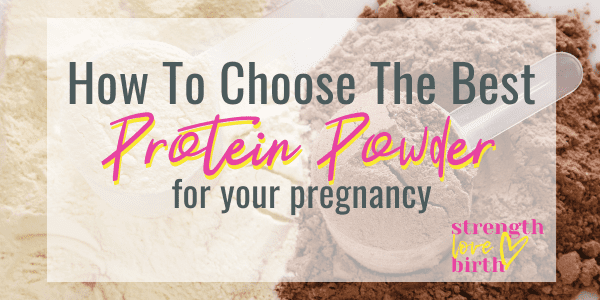 This post most likely contains affiliate links. If you like reading policies, head over here to read my Disclosure Policy.
How Much Protein to Eat During First Trimester
The first trimester is a bit of a conundrum.
We are so excited to be pregnant and ready to do all the things, but sometimes just feel so ill that we can barely choke any real food down, much less keep it down.
If this is you, you'll want to check out my best tips on beating morning sickness.
Eating well while pregnant is super important, but the good news is that your body can help make up the difference if it's hard to eat well in your first trimester.
Though mainstream medicine says that first trimester needs are the same as a non-pregnant body, the truth is that our protein needs in the first trimester are slightly higher than before. This fairly recent study highlighted the increased needs for protein beginning in the early part of pregnancy.
According to this excellent blog post about protein requirements in pregnancy by dietitian Lily Nichols, a good number to shoot for is 80 grams of protein in early pregnancy. I mean, she says a lot more than that and I highly recommend giving her article a read.
If you're not feeling well, some easy to digest proteins are protein powders (recommendations below!), eggs, yogurt, and homemade bone broth.
How Much Protein to Eat During Second Trimester
Hopefully, as you start to feel better during your second trimester, you can begin to up your protein.
During the second trimester, it would be good to start shooting for 100 grams of protein a day.
With breakfast, lunch, snack, and dinner, you can divide that up to about 25 grams per each of these 4 meals. Totally doable!
And the good news is that as you eat more protein, you naturally decrease your carbohydrate intake a bit which helps to balance out your diet and give baby a more nutrient-dense menu without blood sugar swings.
How Much Protein to Eat During Third Trimester
By the time you hit your third trimester, you should be eating at least 100 grams of protein a day, more if you are a bit heavier or more active than the average person.
By getting that protein in the third trimester, you are ensuring a great micronutrient profile and helping to prevent gestational diabetes and preeclampsia.
Best Foods for Protein Intake During Pregnancy
You should aim for a good mix of plant and animal based proteins to meet your protein needs. Variety is great to maximize micronutrient and amino acid consumption.
Homemade bone broth
Good dairy like cottage cheese, yogurt, or cheese
Poultry like chicken and turkey
Red meats like beef and bison
Organ meats if you can handle them (powdered if you can't!)
Fish and seafood (please add these in!)
Beans and Lentils
Nuts
If you're still having a hard time wrapping your brain around how to get a lot of protein in your diet, this article on protein in pregnancy on What to Expect gives some great protein options with numbers so you can see how to fit them into your life.
Benefits of Protein Powder During Pregnancy
There aren't any special benefits to protein powder during pregnancy, except that it can help you to get your protein intake at an optimal level fairly easily.
Because it's easy to drink and easy to digest, protein powder shakes can be a simple and uncomplicated meal to consume during your pregnancy.
You definitely don't want all your protein intake to be from a powder, but it is great for 1 or 2 servings a day.
Different Types of Protein Powder
Protein powders can be confusing as there are many different types. Here are a few of the options you might find:
Animal-Based Protein Powders
Whey Protein
Bone Broth Protein
Collagen Powder
Plant-Based Protein Powders
Pea Protein
Brown Rice Protein
Hemp Protein
Soy Protein
Seed Proteins (like pumpkin seeds, sunflower seeds, chia seeds, etc.)
Plant Based Blends of several of these types
What To Avoid In Protein Powder
I personally avoid sugar and any artificial sweeteners like aspartame, acesulfame potassium, sucralose (Splenda), and saccharin. I look for sweeteners like stevia, erythritol, monk fruit, or just completely unsweetened.
I also like to avoid soy if possible, as the soy available in protein powders is pretty highly processed.
One more thing I try to avoid in my protein powder is added vitamins. I prefer to get those from my food or a trusted multivitamin that has high quality food-based vitamins.
How Do I Take Protein Powder?
The simplest way to take protein powder is to mix it with a liquid. I think a milk or milk alternative is the tastiest liquid to mix with protein powder. Bonus: The milk itself has protein in it!
If you have collagen powder, it will fairly easily mix into a cup of coffee or a bowl of soup and you can sneak some extra protein that way since it's unflavored.
Another option which is only slightly more complicated is to make a fruit smoothie with any combination of milk, water, juice, protein powder, and fruit ( I like berries and bananas). You can also add ice or chia seeds if you want.
And if you're feeling energetic and want something sweet but pretty healthy, try a mug cake! This chocolate protein single serving brownie from Big Man's World is a great example to try.
Best Pre-Made Protein Shakes for Pregnancy
If you need a pre-made protein drink for those days where you are just too short on time, I would go with the Aloha protein shakes. They come in 4 flavors: Coconut, Vanilla, Chocolate Sea Salt, or Iced Coffee. And I love that they are made with coconut and MCT oil which is a great fat for your baby and your brain. You can get these ready to drink shakes right here on Amazon (and can save 15% with Subscribe & Save!).
Do I Continue to Take Protein Powder During Pregnancy?
I would definitely continue to take especially collagen powder throughout your pregnancy because it's so good for your skin and joints which need all the help they can get while you make a baby!
And because protein needs are so high in pregnant women, I see no problem in taking protein powder throughout your entire pregnancy as long as it's not your main form of protein.
A variety of real food is always best!
Where To Buy Protein Powder
You can get protein powder at your local healthy grocery or health food store. You can also get it at wholesale clubs like Costco.
My preference really is to buy it online. Amazon can be a great choice for clean protein powders and you can set up a monthly delivery with their Subscribe & Save program for a discount.
I also love to buy things at iHerb, an online health food store. They have great prices and fast shipping that is free on any order over $20. I have ordered from them for years with zero issues and excellent customer service.
Last but definitely not least is Perfect Supplements. You'll see below that I recommend a lot of their products. They are super clean and transparent with their ingredients which I love. And honestly they have great prices, especially if you stock up a little and get a bulk discount.
Which Protein Powder is Best During Pregnancy?
There is not one BEST protein powder for pregnancy. Because we all have individual bodies, we may digest or taste different powders in a different way.
My personal preference are collagen powders or whey protein with no artificial sweeteners.
Below I will share some of my favorite options to help you figure out which protein powder is best for YOU!
Best Unflavored Protein Powder for Pregnancy
My top choice for an unflavored powder is just plain old collagen. It's a great, simple protein powder that is easy to mix into many different drinks or even foods. Vital Proteins brand is popular for a good reason! It's a great quality at a great price. My top choice would be to get it from Amazon or iHerb
If you don't shop on Amazon or are just looking for another brand, this collagen by Perfect Supplements is great!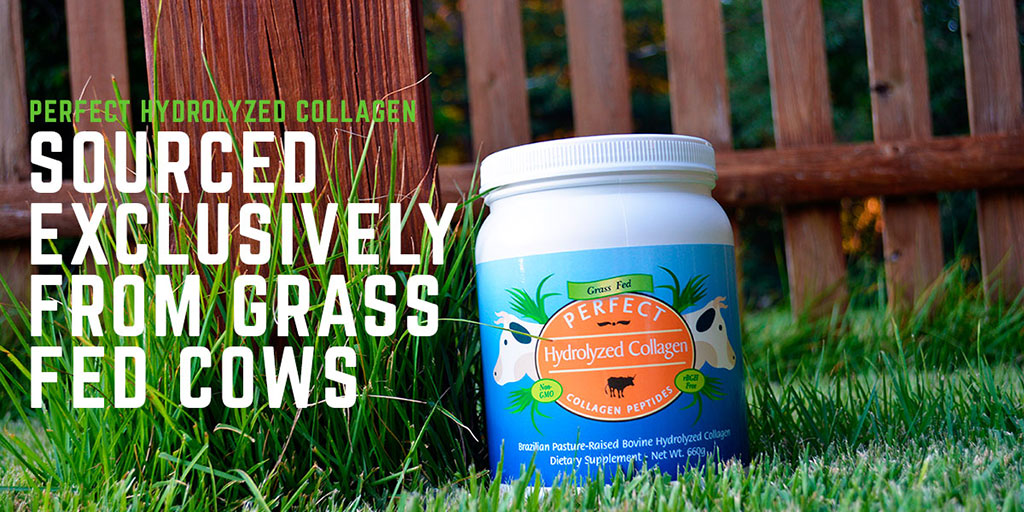 Best Plant-Based Protein Powder for Pregnancy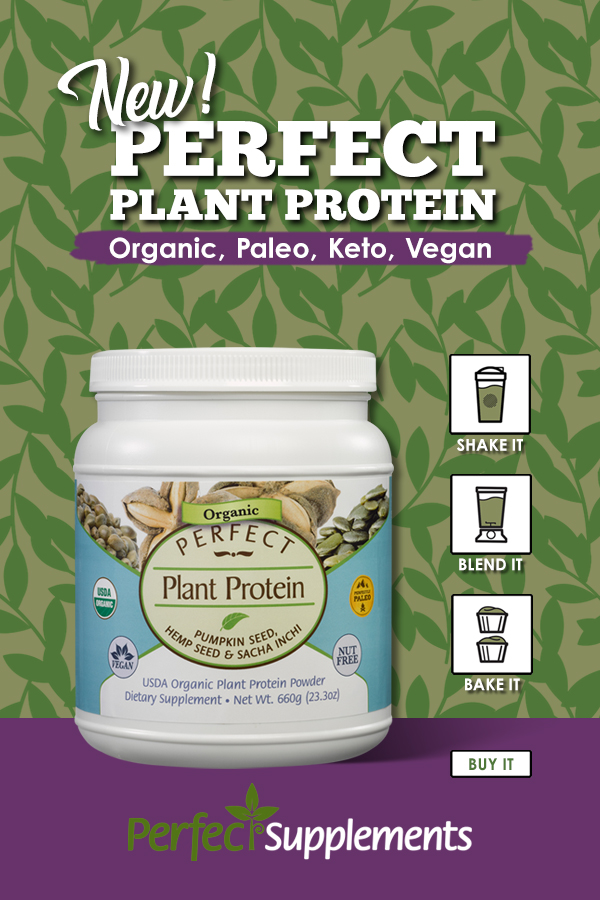 Honestly, this is my #1 recommendation for a plant-based protein powder. I think that seed proteins are the way to go if you're looking for a plant-based option. Soy and pea proteins are pretty highly processed and can be hard to digest. This seed-based protein powder by Perfect Supplements is so clean. You can read the lab tests right on their website, so you know you're not getting molds, yeasts, or heavy metals.
Do notice the tips in the reviews! One person found that combining it with a little apple juice was key for balancing the flavor since plant-based proteins can be a little stronger in weird flavors.
Best Whey Protein Powder
Does anyone really know what the BEST whey protein powder is? There are sooooooo many different types and brands.
Instead of feeling lost and confused, I just try to find something that seems clean fits my parameters (no artificial sweeteners or loads of sugar) and then go with it.
Our family has consumed a lot of whey protein powder through the years. I like grass-fed if it fits in my budget. And some of my favorites aren't the same as they used to be, so do be flexible.
This grass-fed whey protein is what we are currently using. I've bought 4 of these in the last month in both vanilla and chocolate and they are great. The price on Amazon is super affordable which I love!
Best Goat Milk Protein Powder
If you prefer a goat milk protein powder, Garden of Life makes a good one that you can buy from Perfect Supplements. They have such high quality products. Definitely give this one a try if you have a hard time digesting cow's milk proteins!
Best Bone Broth Protein Powder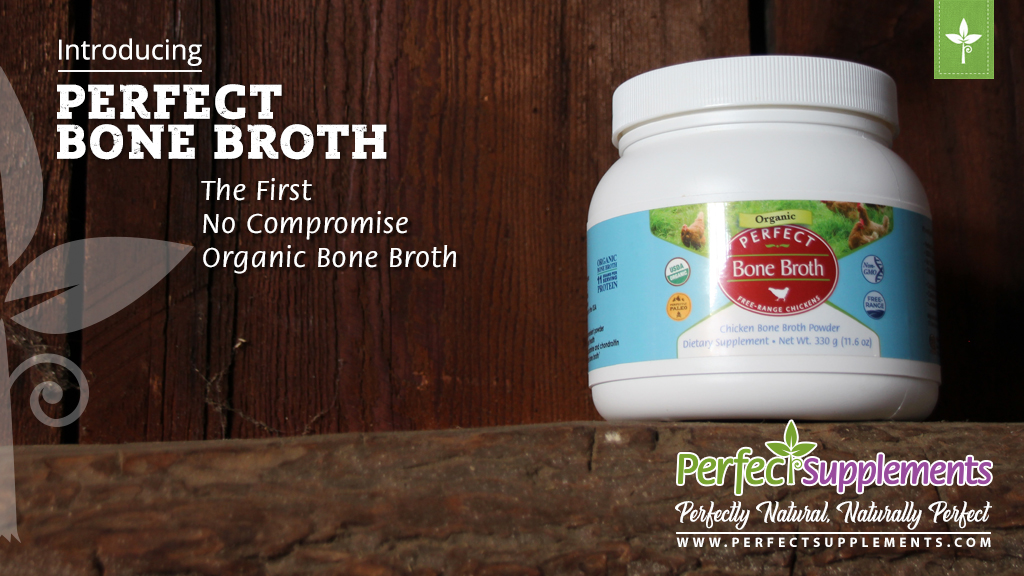 This bone broth protein powder is a convenient way to keep some bone broth on hand for quick soups or just cups of broth for a comforting protein hit.
Gelatin is a derivative of bone broth protein and is another good unflavored protein powder you can use in your pregnancy eating plan. You can find it in the grass fed bundle below.
Best Grass Fed Protein Powder Bundle for Pregnancy
Buying bundles that companies put together is a really good way to save money on top quality products, and this grass fed bundle from Perfect Supplements is no exception. They've put together their grass fed collagen, gelatin, and desiccated liver capsules into a bundle that saves you more than $20 on the combination.
If you did nothing but add these into your daily diet during your pregnancy, you would really be making a difference in your and baby's health by consuming top-notch grass fed proteins and organ meats. I highly, highly recommend you grab this money saving bundle and start taking these items every single day.
Related Healthy Pregnancy Articles
If you'd like to read more about having the healthiest pregnancy ever, you might like to read this article about what to eat during your first trimester or what to drink during your first trimester.
Final Thoughts on Protein Powders for a Healthy Pregnancy
Finding and using a great protein powder or three is a great idea to really amp up the amount of protein you're consuming while pregnant. Don't overdo it, though. You should only be supplementing with a powder for one or 2 servings of protein in a day. Don't try to rely on powders for your main protein.
Ideally, you should be getting protein from a ton of different animal and plant sources, and a protein powder is just one of those.
But the fact that you just read this long about healthy and nourishing protein powder options for pregnant women tells me that you are the type of person to make really good, wise decisions for you and your baby. Trust yourself to make a good choice and your body to use the foods you choose to give it to the best advantage.
Best Protein Powder for a Nourished Pregnancy